You Don't Have to Take Our Word for It!

Here's what some of our satisfied customers have to say about Chuck's Auto Repair: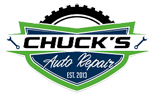 Brake Repair
Brakes
12/17/2019
The receptionist was able to give me a very reasonably priced quote on the cost of brake repairs after a quick and friendly phone consultation. I was able to get my car in and out on the same day for brake repairs on the front and rear(speedy service). Overall, this is a great auto repair shop. I am glad I chose them for my brake repairs.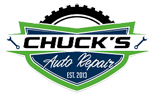 Very professional! I have been coming here with my vehicles for a few years and they take great care of me! I definitely recommend Chuck's Auto Repair.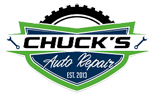 Very accommodating and friendly coupled with good service is a winning combination.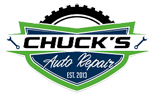 Very pleased with the quality care and customer service on a used car that I purchased. I highly recommend Chucks Auto Repair for honest and dependable work on your car!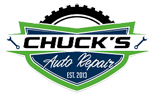 I am new to town. Chuck verified I needed the repairs quoted by the dealer. He saved me $1700 in repairs. Family owned business and very friendly. Perfect experience. Thanks.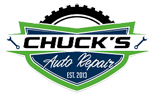 I researched Chuck's shop before coming and everything I read about him, his business and repair service was 100% true. I had my 2002 Toyota 4Runner towed to Chuck's shop after another service repair shop told me it would cost thousands to fix. Even before beginning, Chuck was open and honest and told me he would discuss all the available options with my car. I understood this may mean letting my beloved SUV go on to greener pastures. THANKFULLY, Chuck and his team's educated diagnoses and repair service brought my 4 Runner back to life, It took few new parts and repair work to get her back in shape. AND it was at a very reasonable price, a fraction of what others said it would cost. I will be back when service is needed and make sure that others know about the excellent care and customer service I received. Thank you!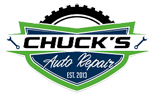 Chuck's Auto Repair restored my faith on auto repair shops, I have a new transmission installed in my van, and since my vehicle was there I asked for some extra work to be done ( brakes and oil change) after inspecting the brakes Chuck told me there was no need to replace the front brakes because there was about 75% of pad on it but the rear brakes needed to be done, I really appreciate the honesty, if it was somewhere else they would charge me from the front brakes even if was not necessary , Chuck and his wife are great honest people. My van is performing like new. Excellent and fast service, I am a customer for life, thanks!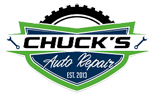 If you are looking for honest and dependable service...look here! Chuck and his team shoot straight about what is truly needed for your vehicle. No unnecessary service solicited! I am loyal to Chuck and his team. There is no better place for thorough and professional service.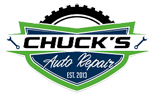 Chuck's Auto Repair has taken care of our family vehicles for years! It is a local and family business that you can count on! They are honest, affordable, and operate their business with the utmost integrity! We highly recommend them to all of our friends!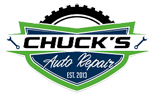 This review is overdue. Chuck has been working on my cars for many years. He is always honest and he is reasonably priced. I have 4 vehicles and all of them have seen Chuck's shop and exceptional service. Everything from oil changes, timing belts to engine replacement and more. I wouldn't take my cars anywhere else but Chuck's Auto Repair.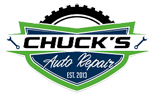 Chuck's is an honest and reliable place to take your car. We all know we need our cars to get us safely to our destinations. Chuck and his friendly professional team make sure your vehicle will do just that . This team loves what they do. I recommend them to all and will take my vehicles to no one else. Thank you to the wonderful team for making my day when I thought I had major repairs looming before me and it was a simple fix.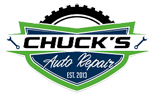 Many times I've visited --- always takes care of you and puts your car and wallet first!!!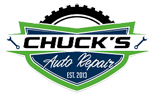 Chucks place rocks!! Honest, dependable, affordable and just good people!!!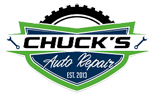 Every time - amazing service! From just an oil change to major engine repair on everything from chevy diesel to small SUV. They will take care of you!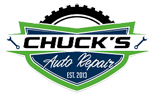 If you live in the Canton/Woodstock area, this is a hidden jewel! No really, they are behind a couple of buildings! Lol. But, worth the hunt! Reasonably priced repairs, courteous people and quick service. Nice to find quality in the car repair business!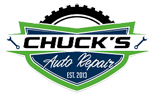 Chuck never overcharges, and he is the sweetest guy ever. He tells you directly what your problem is. He doesn't try to take advantage of you, or sell you on extras that you don't need. We've used him a lot, and he and his team are AMAZING!!!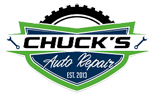 Congratulations! If you are reading this review, you have found a top-tier auto repair service center! Chuck is honest, professional, talented, and very friendly. I always feel welcome and appreciated when I enter the door. The team at Chuck's Auto Repair take pride in their relationships with customers and they do outstanding work using quality automotive parts. You will know exactly what is wrong with your vehicle, what steps will be taken to repair it, and feel at ease knowing the repair will be done at a fair price. If you are looking for the best, look no further.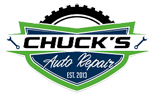 Chuck fixed my car and my husband's truck fast and nicely for a good price. Can't ask for more than that.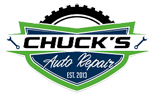 Most honest and dependable people I have ever met in the mechanics business. Knowledgeable and no B.S. I take both of my jeeps here and have my family do the same with their vehicles. Chuck has gone the extra mile for me every time I've used his services.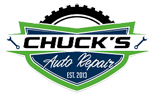 Chuck's team of professional mechanics accurately diagnosed and replaced the transmission in my pickup. They were thorough, and pointed out that my Rack & Pinion needed to be replaced as well. I knew it was also failing, because my truck was drinking power steering fluid. I would highly recommend anyone that is looking for professional mechanics that are more interested in a long business relationship over a singular transaction. Thank you for fixing my truck! It is purring like a kitten!
Discover More About Reviews and Repair Services At Chuck's Auto Repair in Canton

Signs That Your Car Needs A Mechanic
Auto Repair Near Woodstock
Miscellaneous Auto Services